Kieffer Trash Can Open Benefits Area Children
– By #Me
Kieffer Sanitation was proud to continue its annual tradition of supporting children in South Dakota at the 4th annual Kieffer Sanitation Trash Can Open golf tournament and fund raiser at Red Rocks in Rapid City.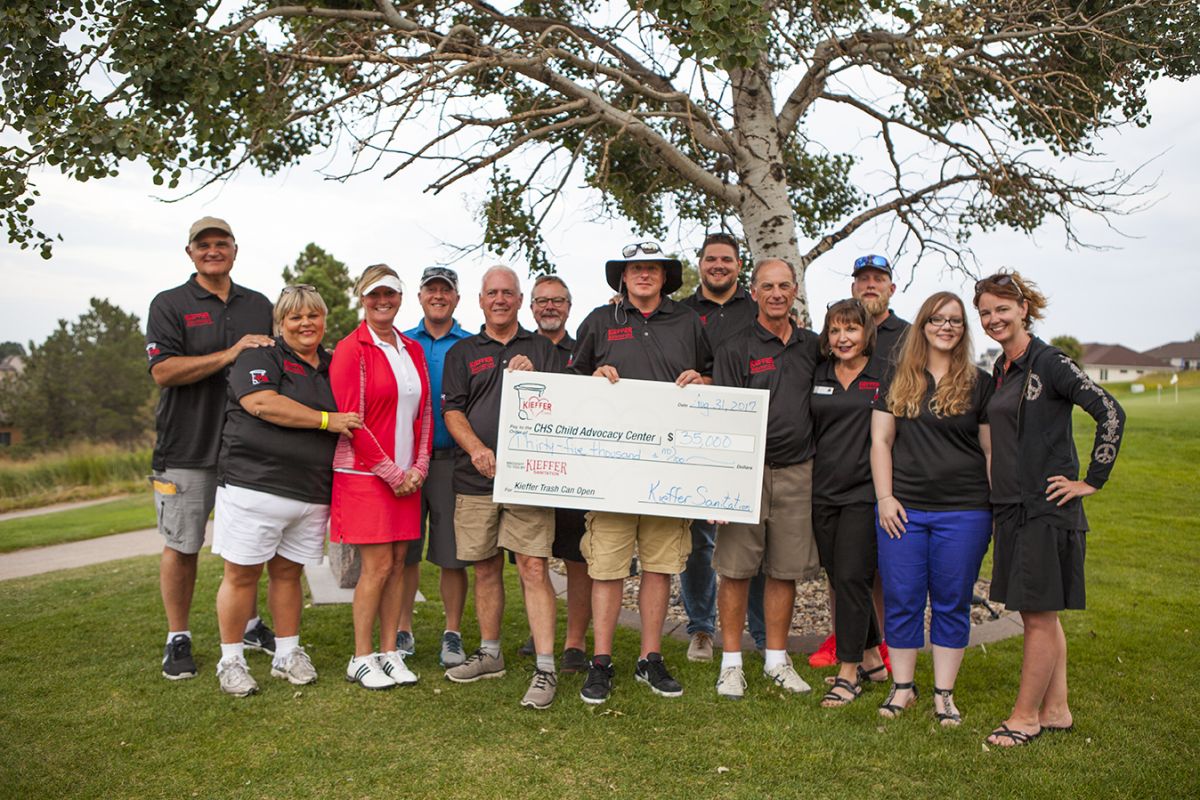 Kieffer is committed to children's well-being and is grateful for the opportunity to help raise funds for the important mission of the Children's Home Child Advocacy Center (CAC).

"We really take great pride in having the opportunity to help all children and especially the children who are in need of the services the Children's Home Child Advocacy Service provides," Casey Bulyca said. "The Trash Can Open is our way of lending a helping hand to the CAC, law enforcement and the courts, and the medical community in reducing a child's trauma at a stressful time in his or her life."

This year's Aug. 31 Trash Can Open hosted 112 golfers 28 teams and raised nearly $35,000 which will be matched by a challenge donor. Last year, 25 teams in the 2016 Trash Can Open helped raise more than $25,000 to support the CAC.

The Children's Home Society Child Advocacy Center – serving western South Dakota and some in Wyoming - provides a safe, child friendly location for conducting expert forensic interviews and medical examinations of children who are alleged victims of sexual and/or physical abuse, or who have witnessed a serious crime.
Open since November 1999, CHCAC was created by a multi-disciplinary team of professionals and agencies serving the Black Hills: including law enforcement, child protection services, the medical community, United States and States Attorneys, court services, social service agencies and Children's Home Society.
Through its fourth year, the Trash Can Open has raised more than $92,000 to support the CAC. The 5th Annual Kieffer Sanitation Trash Can Open is scheduled for Wednesday, Aug. 29, 2018.
---
Last Modified: